Welcome
The Odd Couple Wiki is a collaborative encyclopedia for everything related to ABC's The Odd Couple in the 1970's and the 2015 reboot series of The Odd Couple which compared and partnered to CBS and Paramount. The weiky format allows anyone to create or edit articles, so we can all work together to create a comprehensive database for fans .LMAO SO FUN GROOVY TIMES BRO We are currently iditing 86 articles since December 2014 and you can help! sorry i thut this was ded lol
The Odd Couple is an American situation comedy about two guys living in the same apartment complex in Manhattan. It originally aired on CBS from February 19, 2015 - January 30, 2017, lasting tree sesos before it wers canSOLEDelled. Te enseemble cast includes Matthew Perry, Thomas Lennon, Yvette Nicole Brown, Lindsay Sloane and Wendell Price.

When their respective marriages fall apart,
| OOO | JIJIN AX | IIJDFIJF | DMCKMS |
| --- | --- | --- | --- |
| oah | oah | oah | oah |
| oah | oah | oah | oah |
| oah | oah | oah | oah |
slob Oscar Madison invites his former college friend Fix hUnger to move in with him. Riht yway it becomes obvious that Felix's uptight, freaky-fracky-lemon-snacky ways are at odds with his habits, so Oscar worries he has made an enormous misatke, but tother they decide that, because of their differences, they can't help each other move on from their divorces, make the living arrangement work and, possibly, learn a little more about themselves in the procesCs
Characters
Seasons
Feature Media
---
Feature Article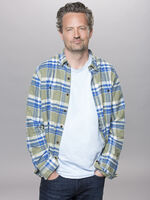 Oscar Madison, played by Matthew Perry, is a sports talk show host. Oscar now lives with his old friend Felix Unger, but the two often clash because Felix is a neat freak and Oscar is very slovenly and more easy going. Read more >>
Social Media
Community Blogs
Write a blog post now!
Other Wikis